When:
August 13, 2020 @ 11:00 am – 12:00 pm
2020-08-13T11:00:00-04:00
2020-08-13T12:00:00-04:00
Church of the Trinity Presents…
Every Thursday at 11:00 am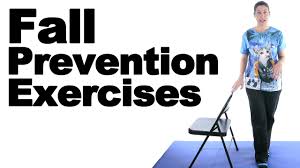 These classes help individuals reduce their risk of falling through strength, flexibility and balance exercises.
Led by Jeannie Burke, who has a Masters Degree in Exercise Physiology; these 55 minute classes are held at Church of the Trinity
on Thursdays at 11:00 am.
Exercises include proper walking techniques, balance exercises, weight shifting, core strengthening, and stretching.
A $4 donation is suggested,
but any amount would be appreciated.
Please wear comfortable clothes and flat-soled shoes or sneakers. Bring a bottle of water and a friend!